TWO DAYS OF EPIC CAT SKIING WITH VALHALLA POWDERCATS
Hey, Curt here. It's been a minute since I checked in here (you know, running a business and all that) but I had to do a quick write up about a recent cat skiing trip I did with Valhalla Powdercats up in Nelson, BC. I'm going to apologize upfront for the quality (and minimal quantity) of my photos. There was a lot of skiing to be done.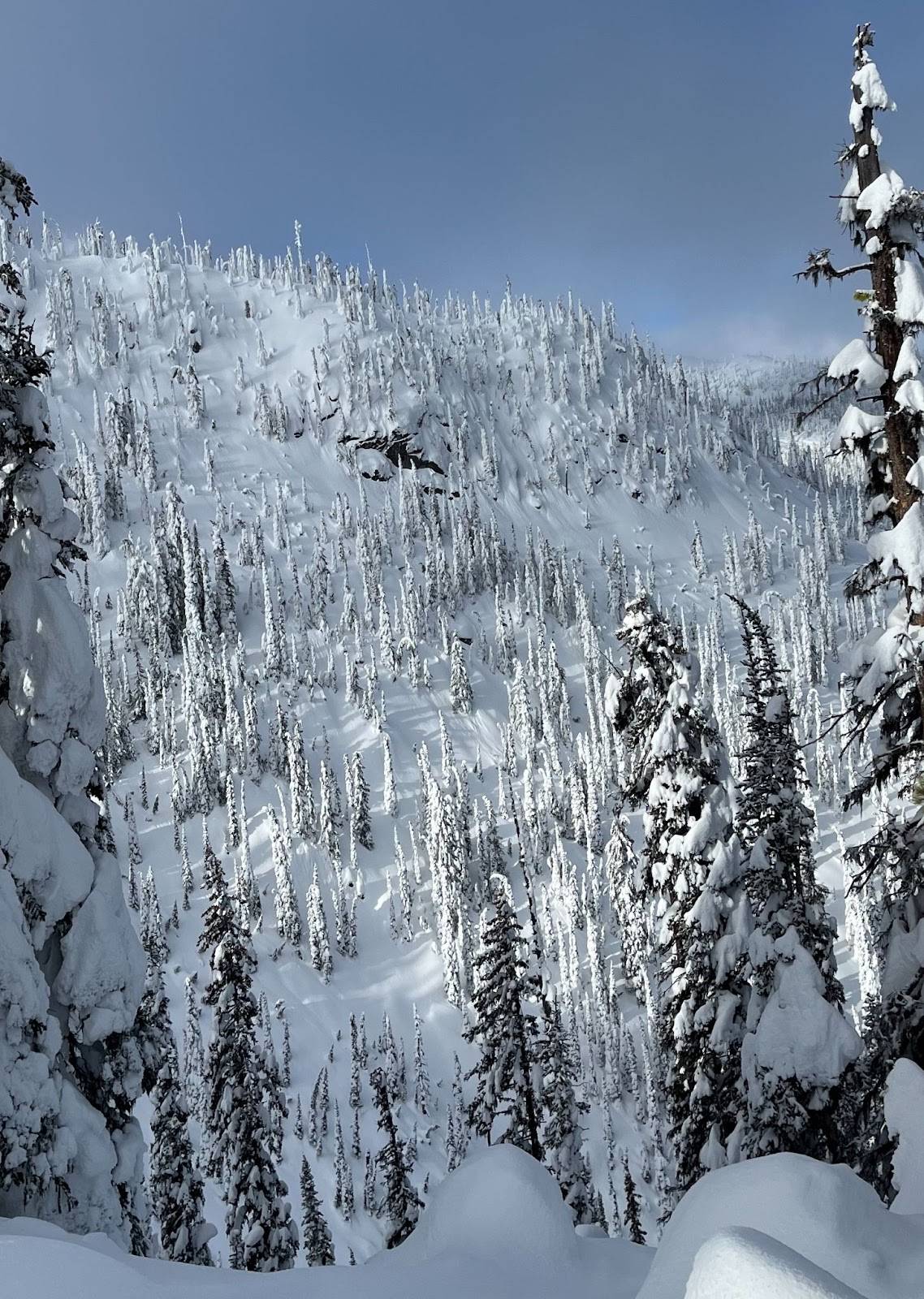 For those looking for a unique ski experience, this is a must-do. Valhalla has access to some of the best powder skiing in the world, and this is exactly what I experienced over two unforgettable days in the Selkirks.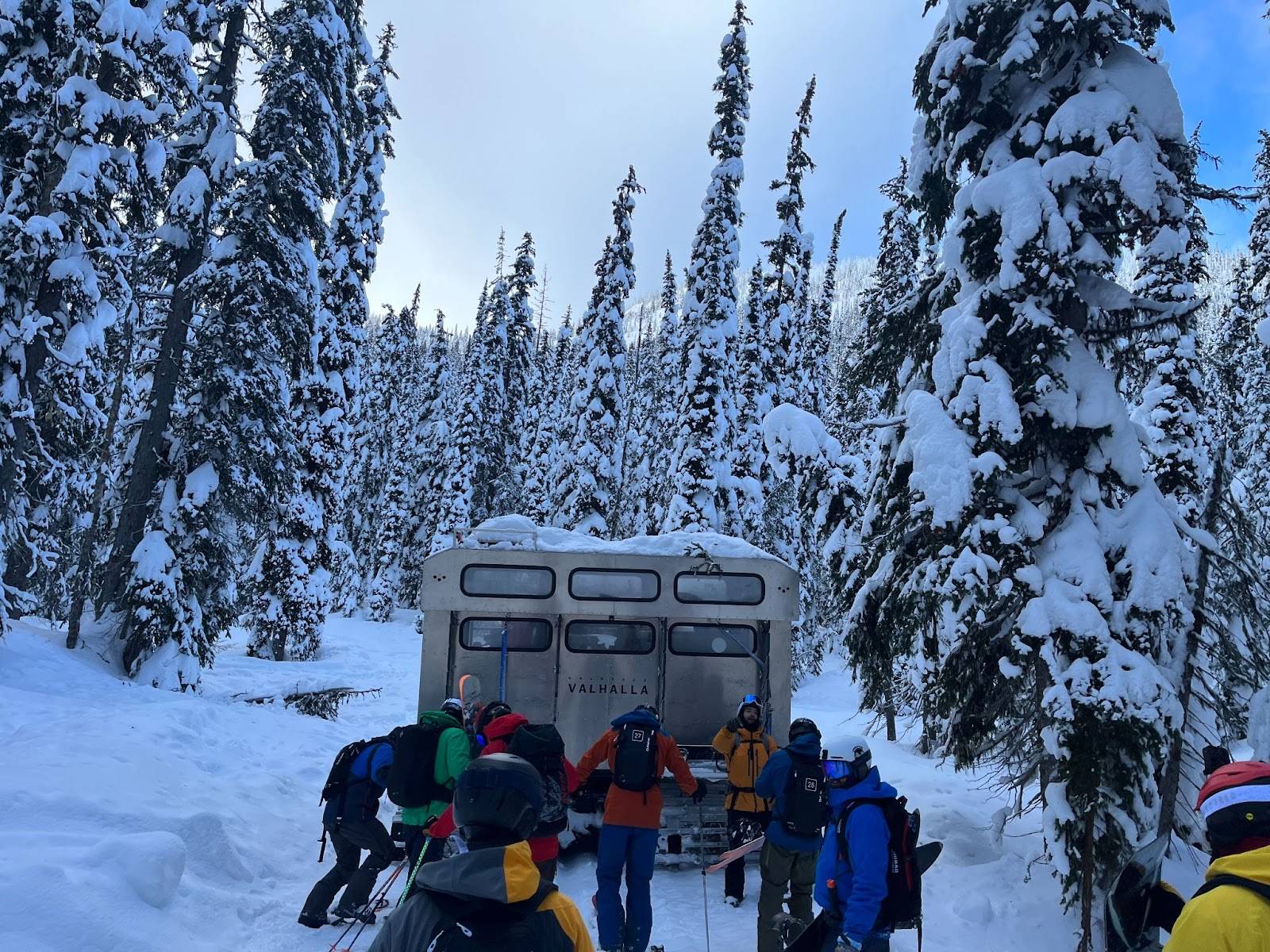 Day 1: We're not in Colorado anymore, Toto.
The first day of our ski adventure with Valhalla Powdercats began with a (lengthy) drive from Nelson up a well-used logging road to the cat staging area. We began the day with a briefing from our guides, who gave us an overview of the terrain we would be exploring for the next two days. A quick look at the terrain around us was all I needed to see to understand that we would, in fact, be getting very rad, very soon.
We boarded the snowcat, which would take us up the cat track to a meadow where we did a bit of avalanche refreshing before heading up to our first run of the day. The views were stunning, and I couldn't wait to get my skis in the snow.
Because of the unusually dangerous avalanche conditions in the area, our guide led us through steep, tight trees for the duration of the trip. This was unwelcome news at first, but I soon came to realize that 'steep & tight' trees in BC is what would be considered bottomless, well spaced trees here in the Summit County backcountry.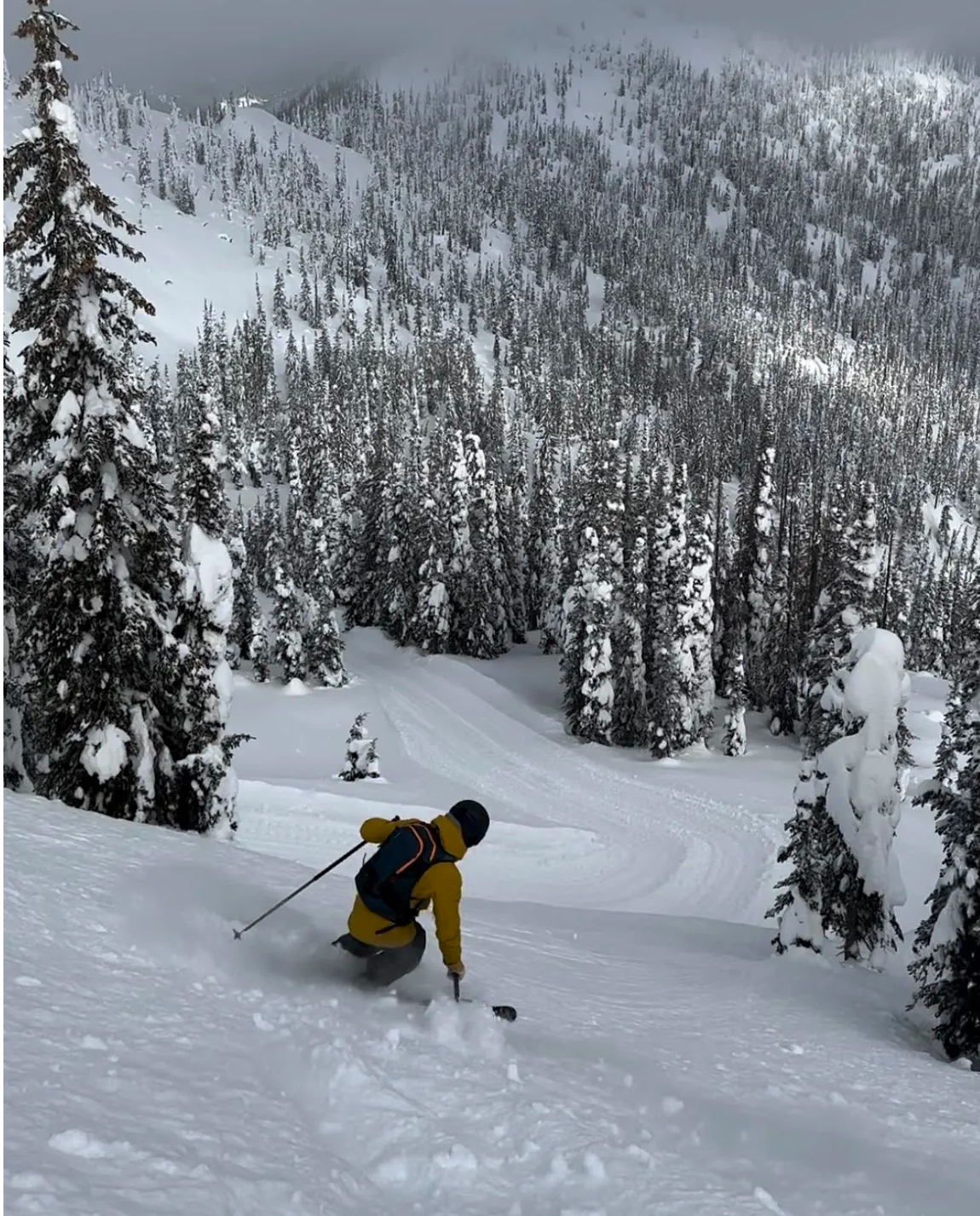 After a full day of hooting & hollering (and a couple of 'benign treewell' incidents), our group was safely back at the cat staging area just before dark. We were ready for more tomorrow.
Day 2: Steeper and deeper.
The second day of our experience with Valhalla was just as amazing as the first. I was feeling confident and excited to tackle even more challenging terrain. And I wasn't disappointed.
Our guide took us to newly opened parts of the range: spots with steeper pitches, bigger drops, and deeper pow.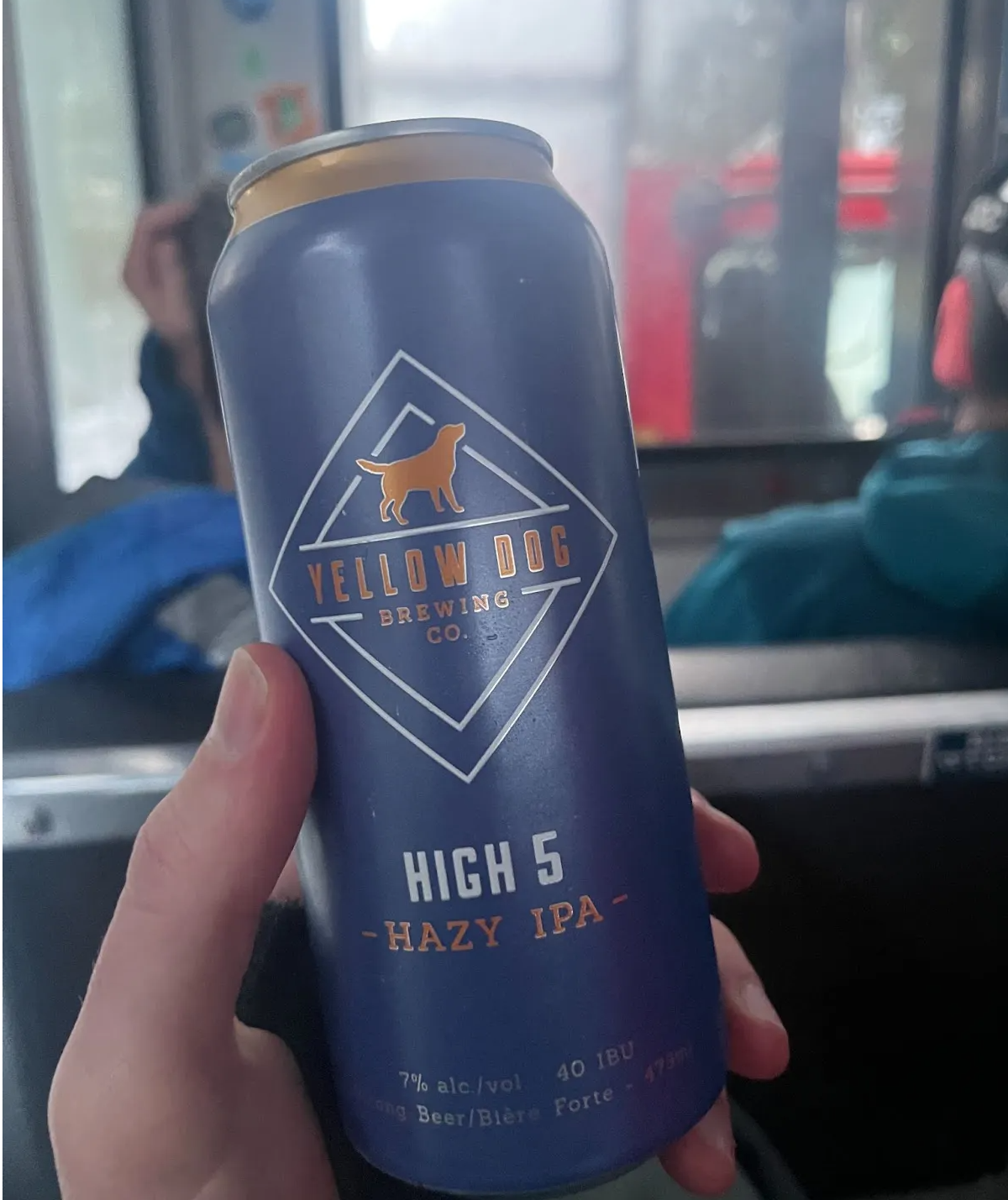 Snowcat beer, one of my new 'top beers'... up there with 'airport beer', 'chairlift beer', and 'fenway park beer'.
I am already looking forward to my next trip with Valhalla Powdercats. With their knowledgeable guides, stunning terrain, and incredible snow conditions, there's no such thing as getting skunked.
PS: ski straps for the win, again. My rental car door wouldn't stay shut, so I had to drive the three hours from Nelson to Spokane like this: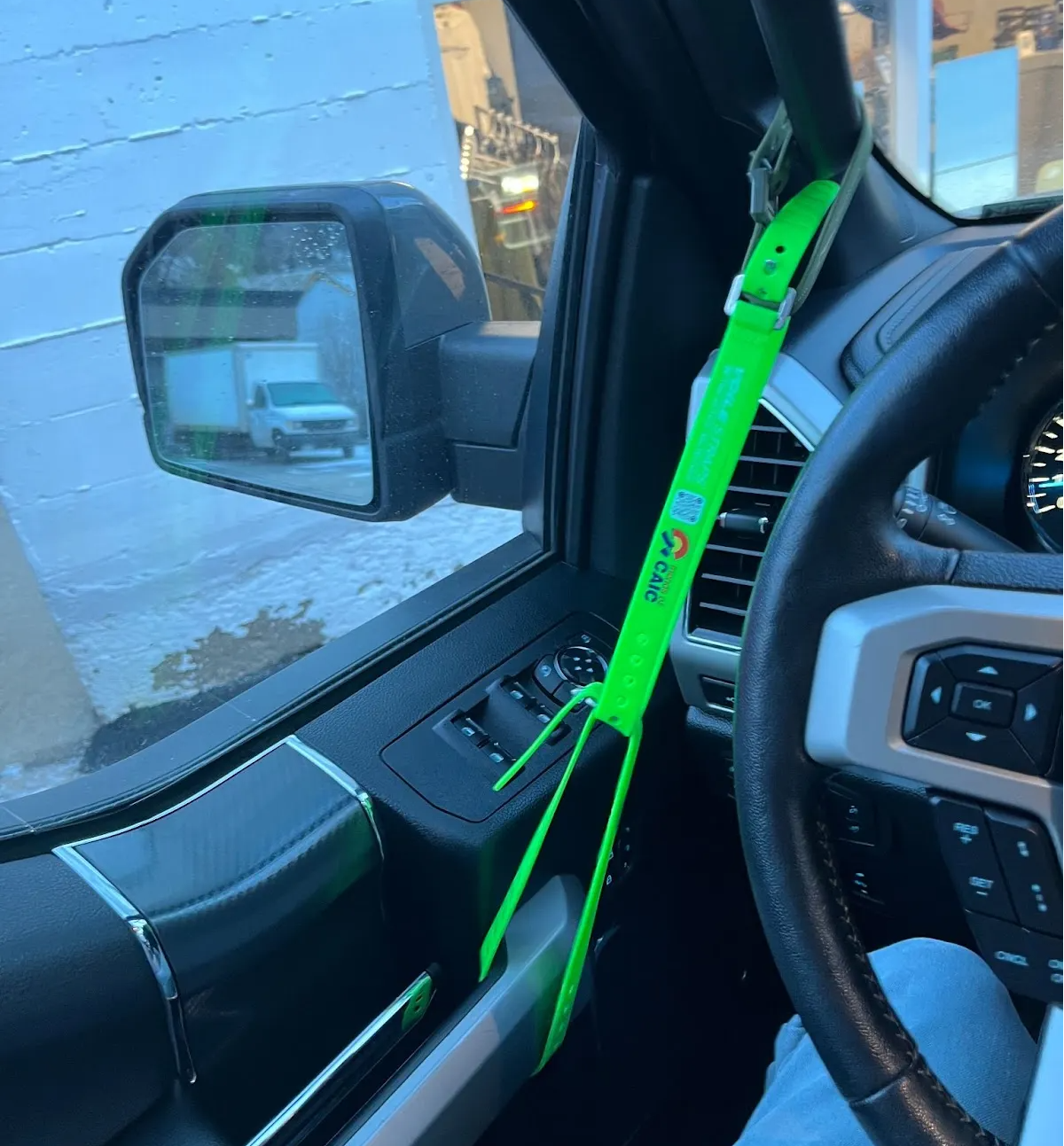 Thanks for tagging along! See ya next time.
---