A HUT TRIP IN THE SAN JUAN MOUNTAINS
It's spring (kind of) here in Colorado, and as we are putting away our skis it has us reminiscing about our last great hurrah of the 2022 ski season: a hut trip down to the San Juan mountains of Colorado.
The San Juans are a magical place…. filled with steep, gnarly terrain and a notoriously unstable snowpack. The most well known area in this range is certainly Telluride, but even a few steps off the beaten path here and you'll find yourself completely immersed in untouched wilderness.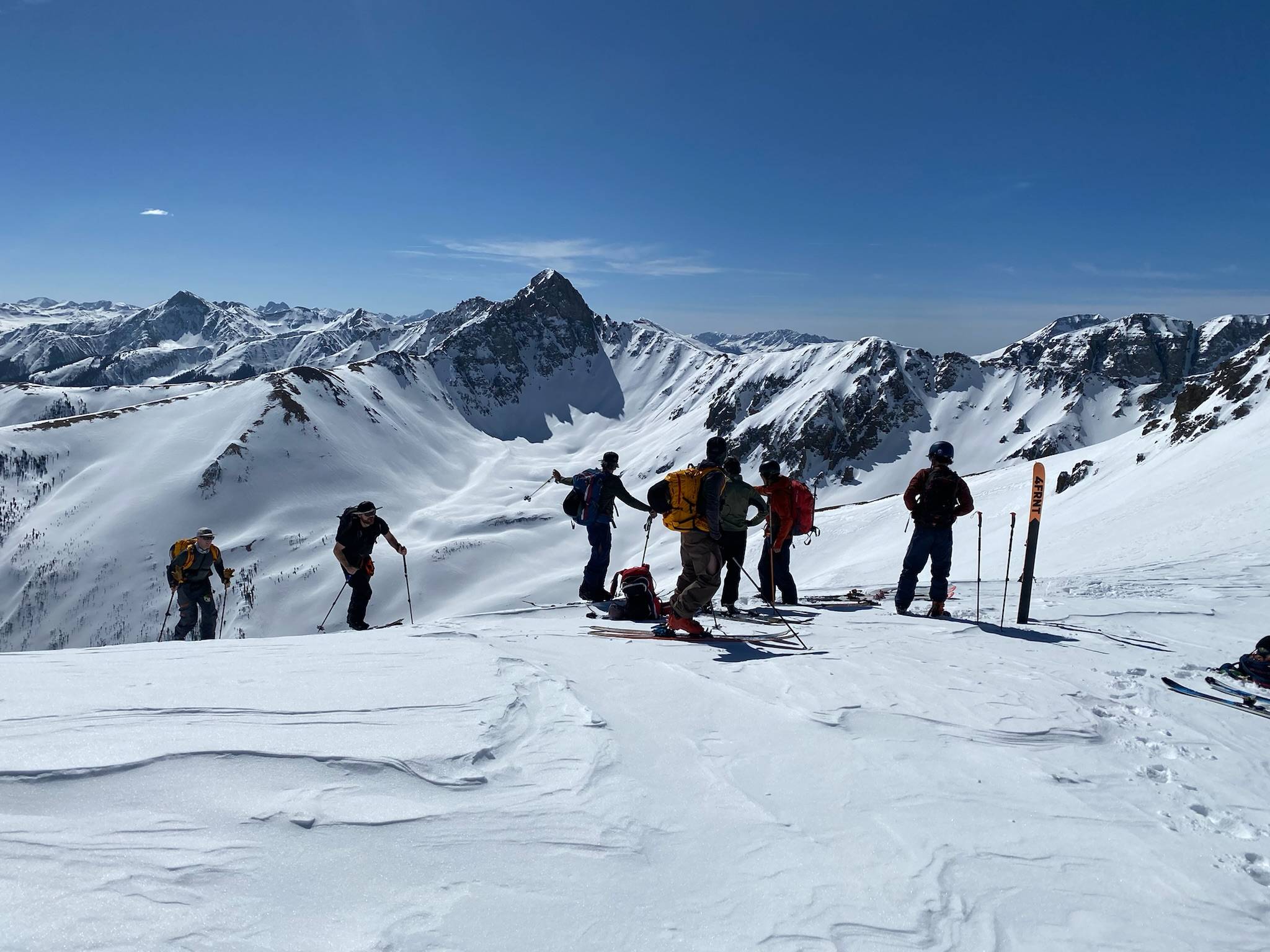 Please excuse the iPhone pics littered throughout this post. We were busy skiing :)
If you're familiar with Telluride, you may also be familiar with Silverton, a one of a kind ski area located just a few miles Southeast. If you have never heard of Silverton, I highly recommend you check our Tips Up episode we shot last year (shown below). As you'll see, there is really no place like it.
Back to the matter at hand. We try to make the trip south to this area at least a few times a season, and this year we planned a 3 day hut trip between Ouray and Silverton along the Million Dollar Highway.
After a lengthy drive (with an overnight stopover in Montrose) we arrived at the trailhead, donned our heavy packs, and started the trek into the hut. 4 miles and 2,000 vertical feet later - we had arrived.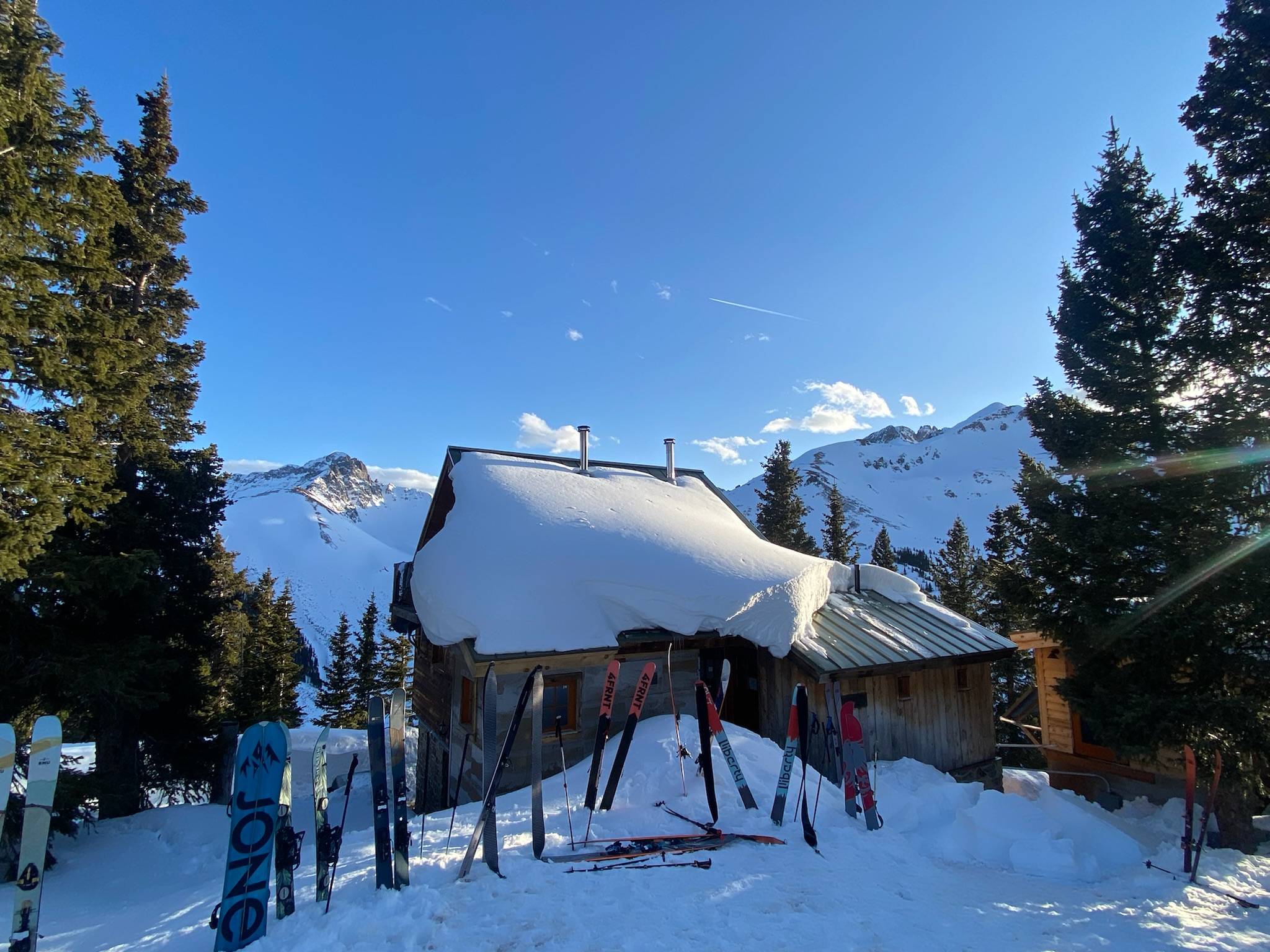 Home base for the next few days.
The next 3 days were a whirlwind of setting skin tracks, kicking steps, and variable skiing. After some poking around, it became clear that we would be skiing hot pow on north facing aspects and not-quite-isothermic corn on south facing aspects.
And ski we did.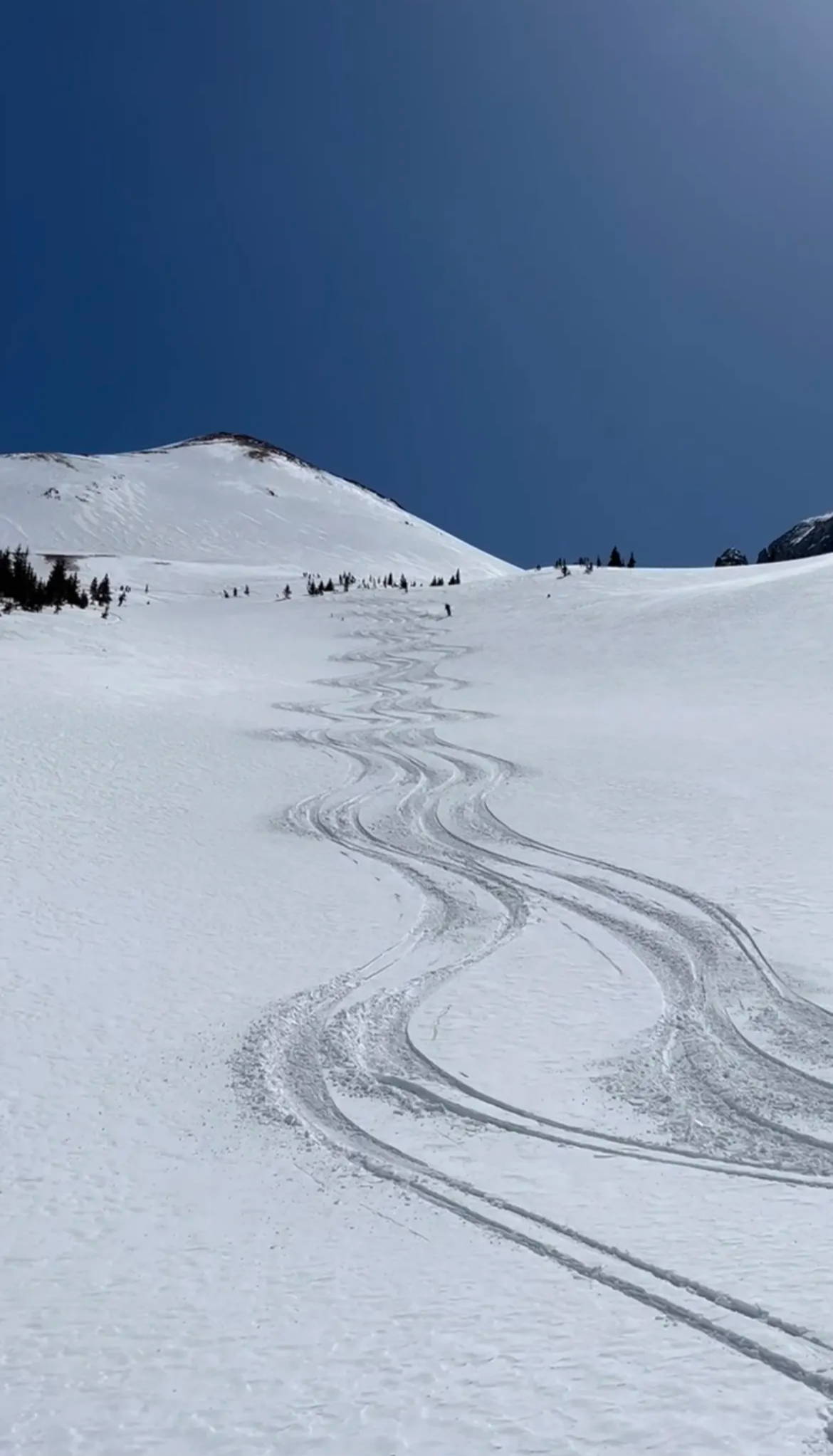 Spooning turns on a low angle north face.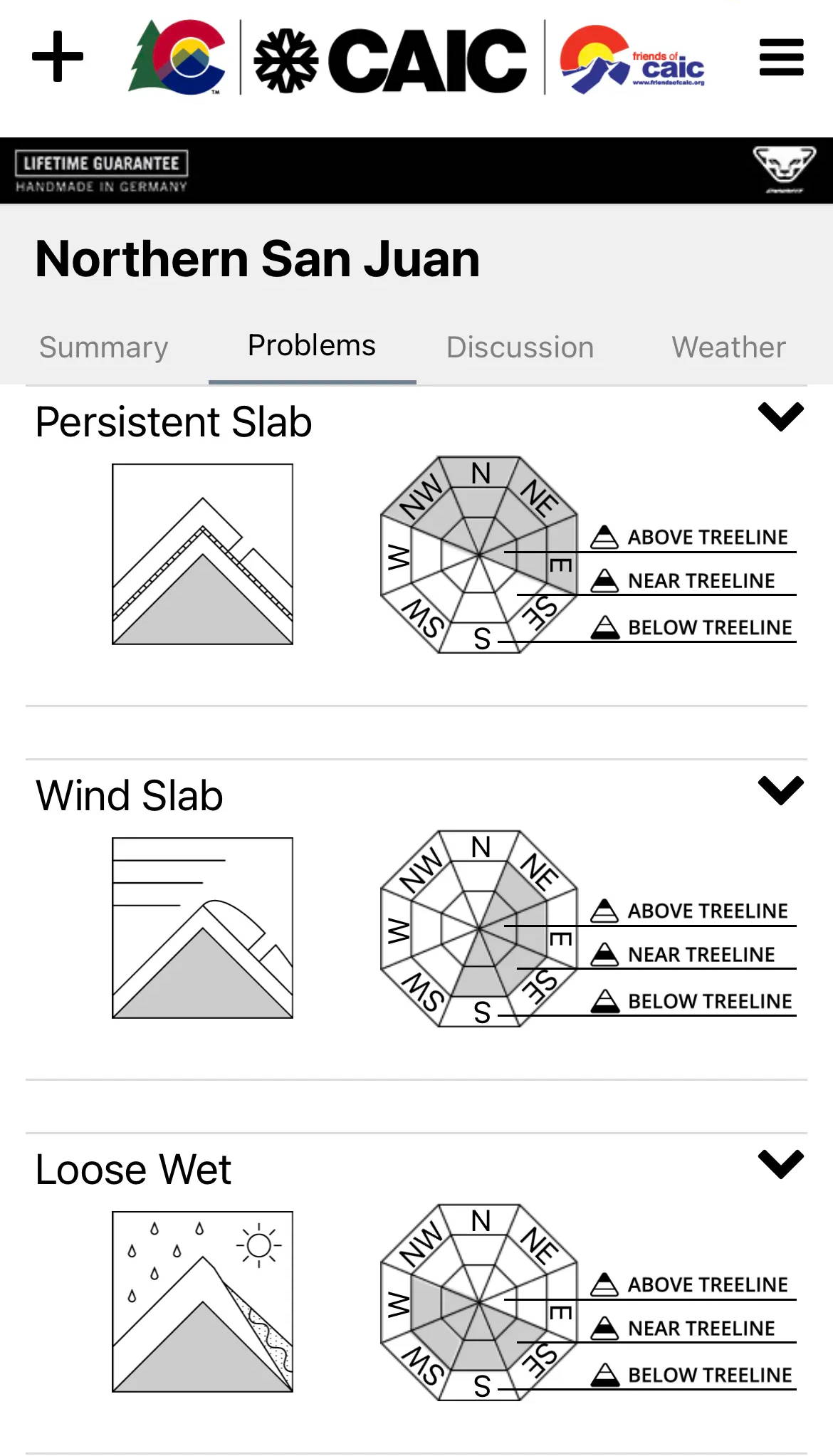 The Avy report for the trip was a challenging combination of problems across all aspects.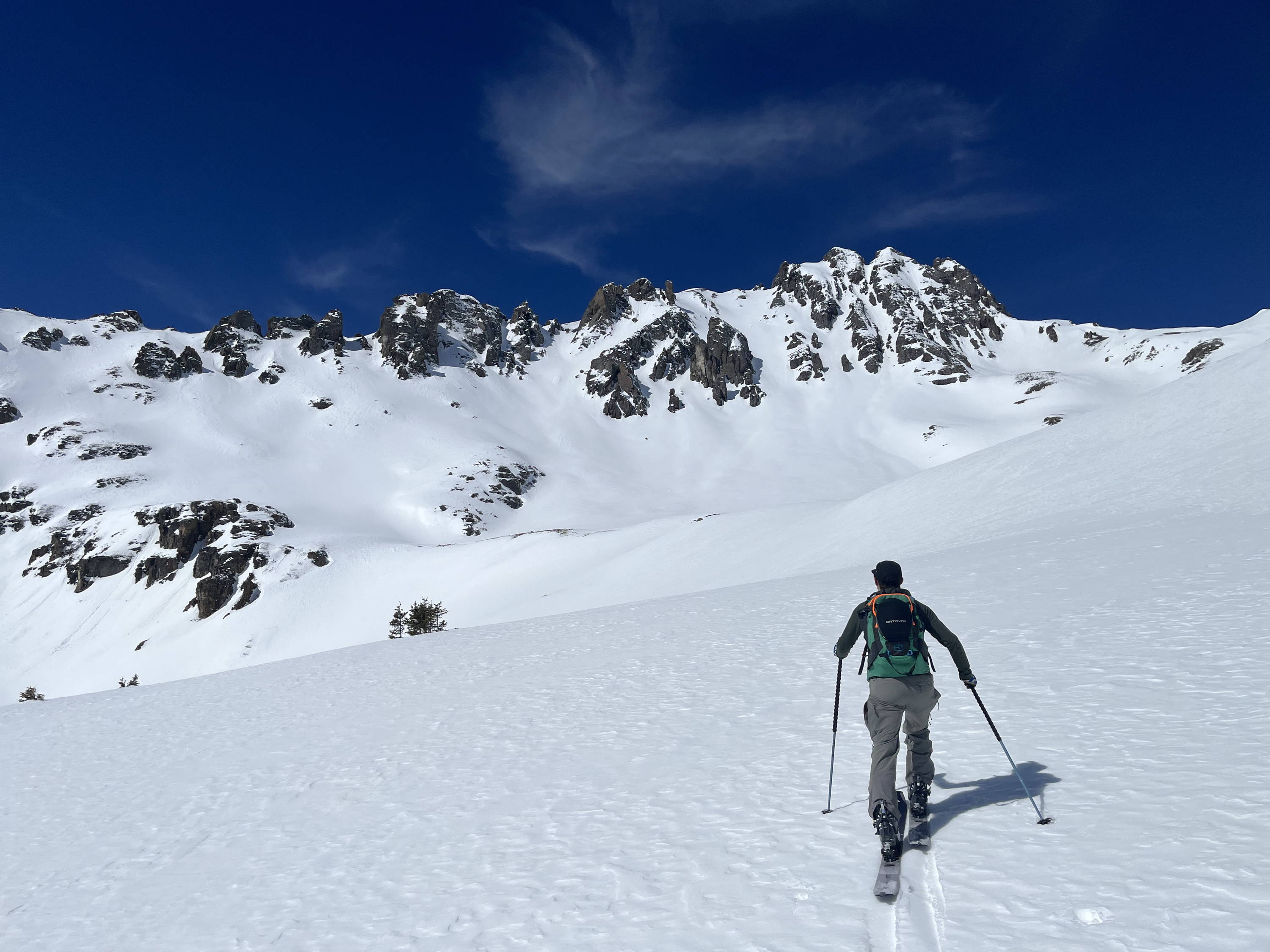 Eyeing up a steeper south facing line.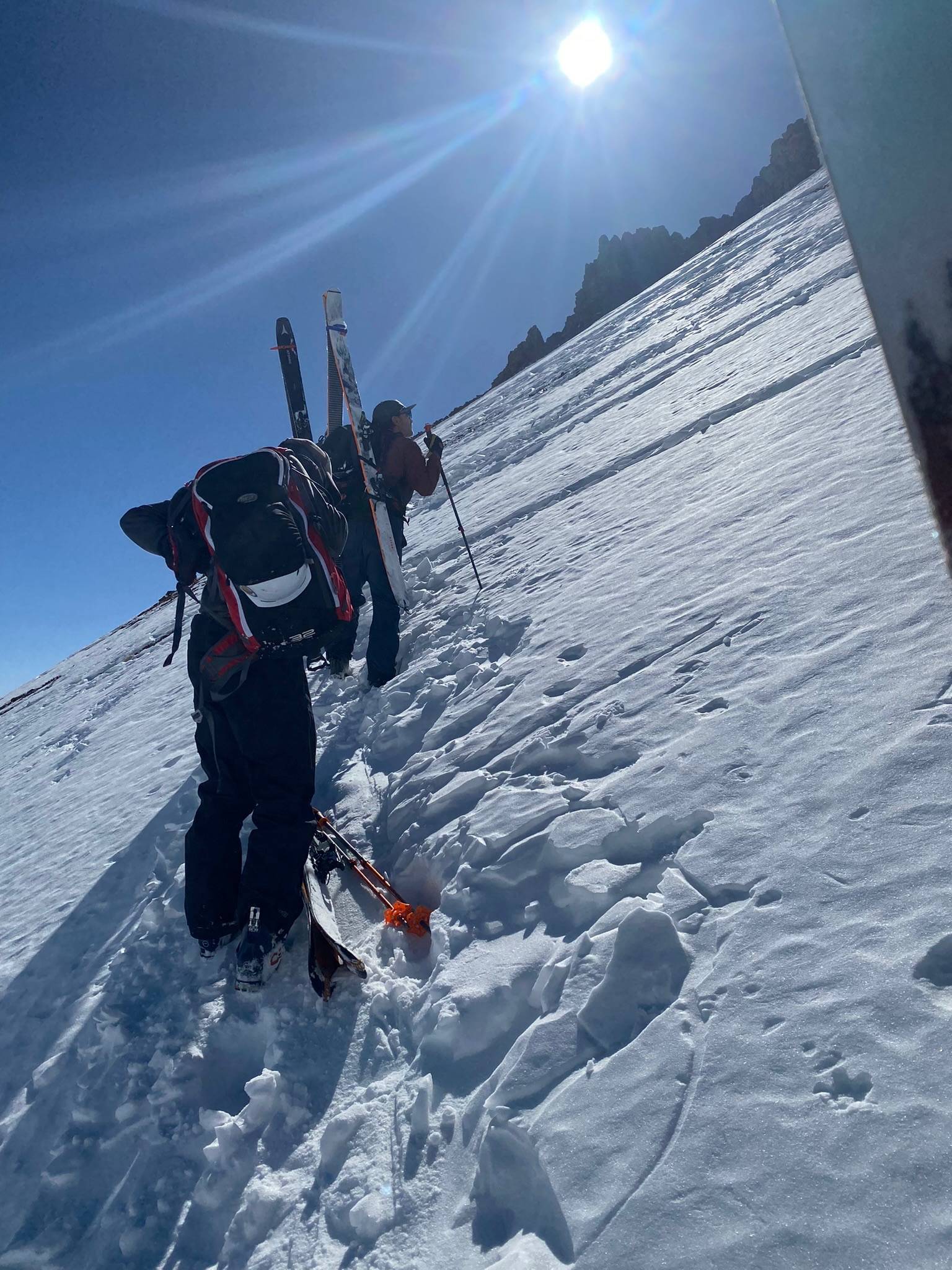 Booting through crust. Always a pleasure.
We wrapped the trip up with a party ski down to the cars, packed up, and started the long drive home. We'll be back.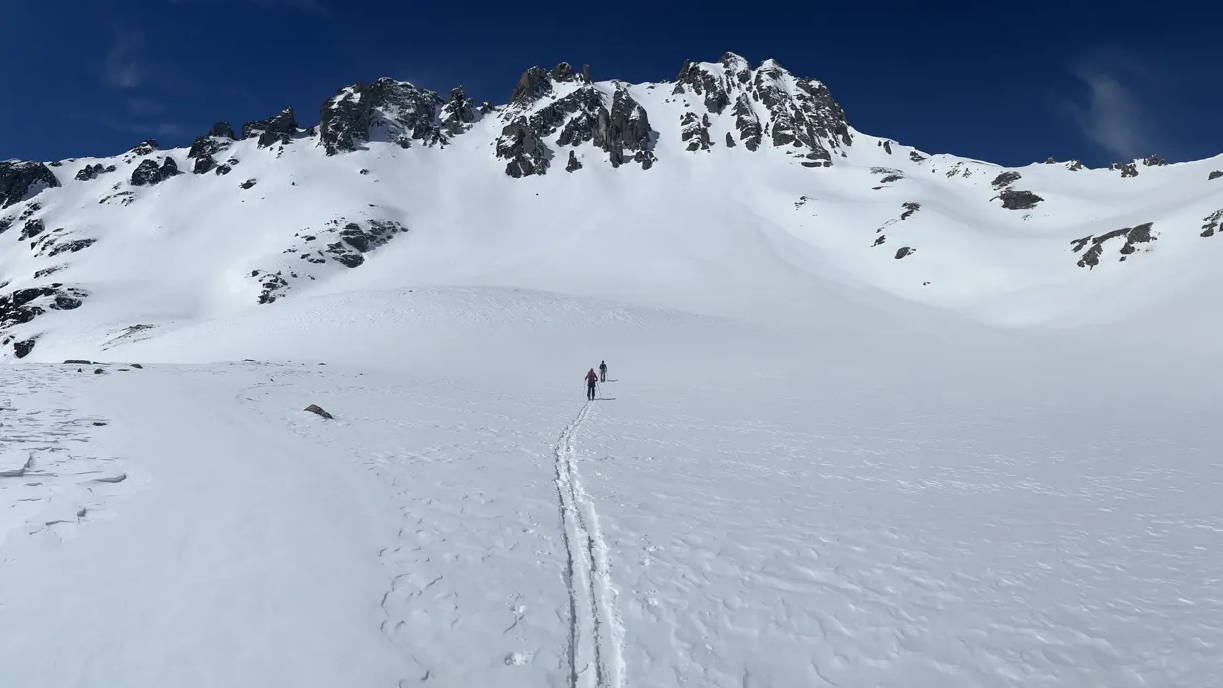 ---